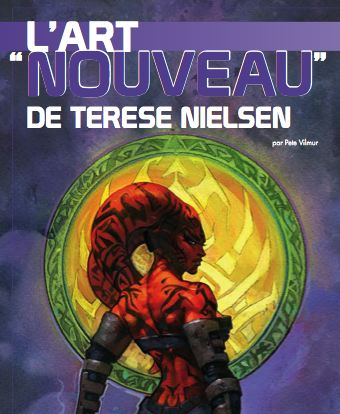 The
French Star Wars Magazine
recently printed an article related to several of the most recent Star Wars images that I've done for the miniatures line.  They also featured my Padme Amidala print, created for Star Wars Celebration IV.
Thanks so much for the press, Directeur de la Publication!
It reminded me of my trip to Paris in 2006 . . . MTG Worlds was held in the Louvre.  I had SUCH a memorable trip!  And true to form, I even fell in love with a beautiful Parisian!  We met on the 4th floor of the Hotel du Louvre . . .
Je t'adore, M'sieur Sharpier! (photo album of me and my French lover)