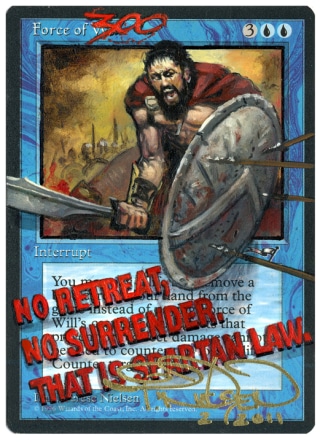 You KNOW you need this for your deck!  : )  I figured out a way to take photos periodically while altering cards. So, we put together this little video showing the card morph from Force of Will to Force of 300. I'm a little embarassed to admit that even when I'm the one that painted it, I think it's sort of magical to watch come to life.
The mediums used for this was primarily water based oils, with touches of ink and gouache.
If you'd like to grab this one for your collection it's on ebay for the next 7 days!

Learn more about EXTREME ALTERATIONS