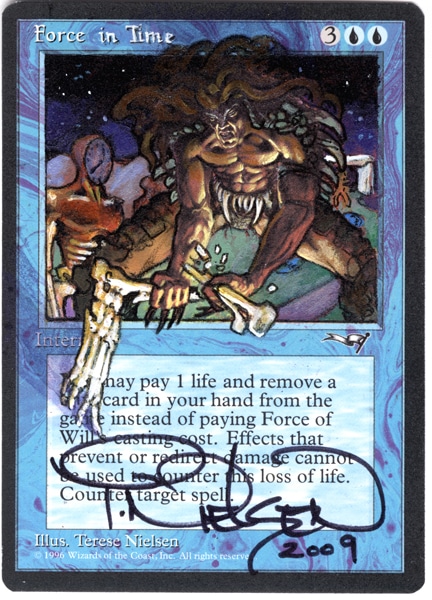 The latest breaking news is I'm creating video demos of me painting alterations on Magic cards. This "Force in Time" is one of them. I wish they were ready to show you right now but they still need to be edited a bit. Very soon though. Stay tuned and sign up for the RSS feed so you don't miss anything.

Leave it to our buddy Mr. Force of Will to disrupt a nice little walk in time. He muttered under his breath to me that he stops time. Just a bit of an ego, that one. I nodded, smiled and just kept painting.
I created this card using acrylic paint, Prismacolor pencils and a black Itoya Finepoint System pen.

Learn more about EXTREME ALTERATIONS