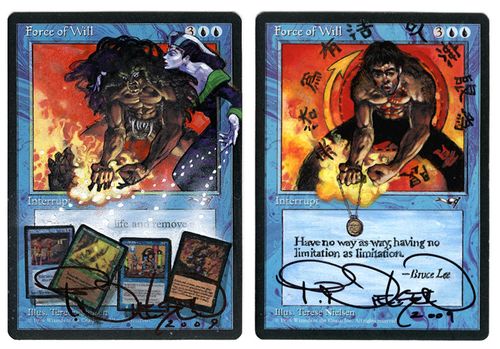 These are two custom, one-of-a kind, altered Force of Will cards, created exclusively for Valerio, from Italy.
The first card features the beautiful woman from "Gifts Ungiven", whispering 'sweet nothings' in the shamans ear. Should he choose "Time Walk", "Regrowth", "Tinker" or "Yawgmoth's Will"?
And since Valerio is a martial arts teacher, he had a special request for Bruce Lee. I've been a fan of Bruce Lee ever since I was a little girl. So this was a treat for me to create.

Learn more about EXTREME ALTERATIONS